COUGARS
Saturday, 13 July 2002
Scott, Emily and Adam headed out to check out the Big and Little Cougar, two prominences on the Oregon side of the Columbia Gorge.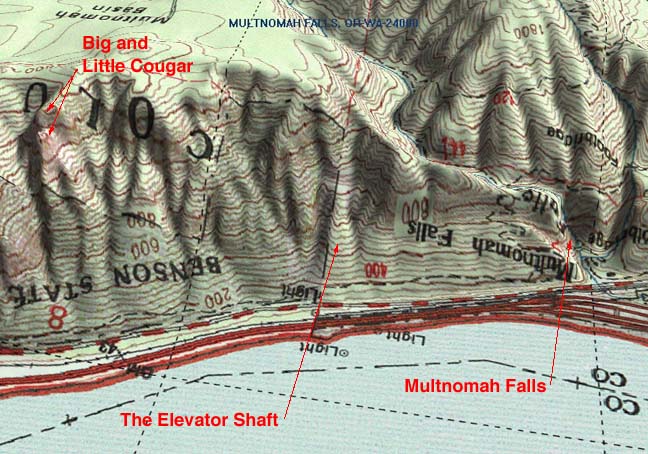 3D topo map looking south from the Columbia (looking south is why all the words are upside down)
To the left, the Big and Little Cougar. To the right, Multnomah Falls. In the middle is the way up, the "Elevator Shaft," a steep rockfall covered with poison oak!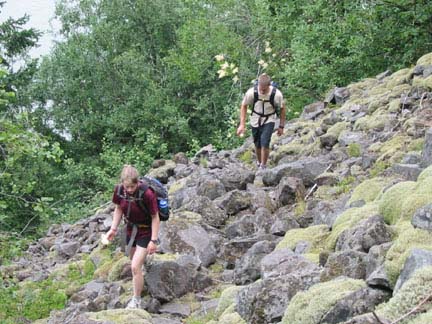 Emily and Adam traversing the Elevator Shaft.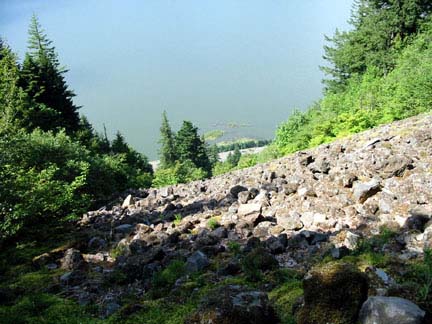 Looking back down the Elevator Shaft.

This 3D map shows the track followed by our intrepid hikers. Straight up the Elevator Shaft, over to the Cougars, then through the woods to the Multnomah Creek Trail, and down.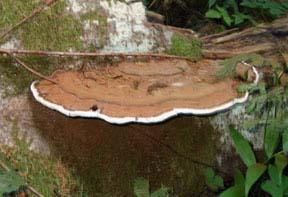 Fungus!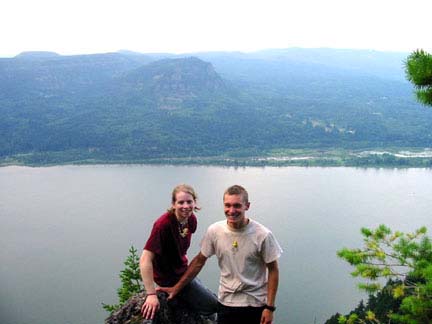 Emily and Adam at the top of the Big Cougar.


Cool panoramic view looking across the Columbia at the High Valley and Archer Mountain. Click on it to see a much larger version.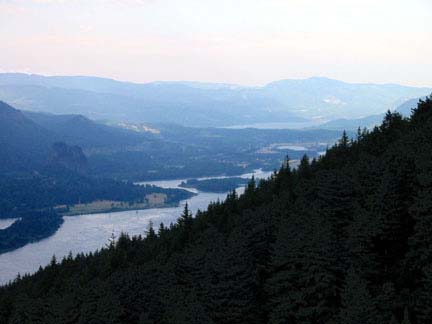 Looking up the mighty Columbia.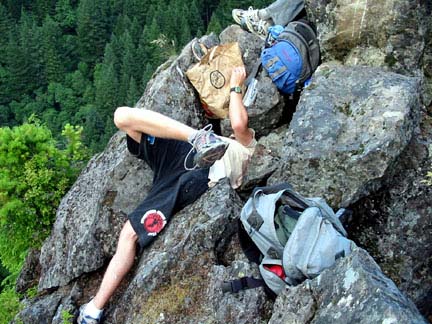 Adam dives down into the rock to retrieve a lost orange peel.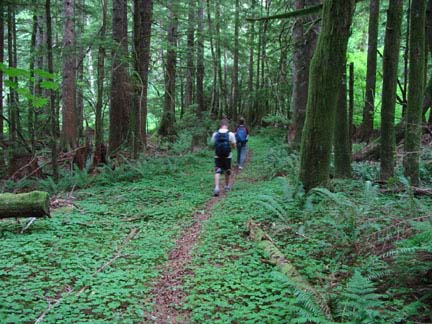 The trail out was the first legitimate trail we hiked on.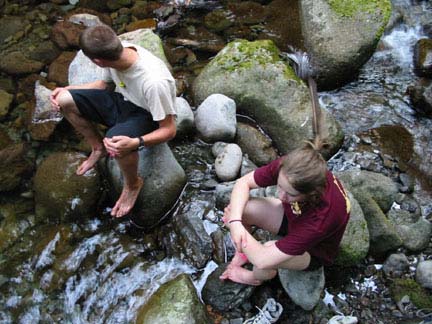 Soaking weary feet in Multnomah Creek.
For the first time ever Emily loses the contest to see who can hold their
feet in the cold water the longest. (Go Adam!)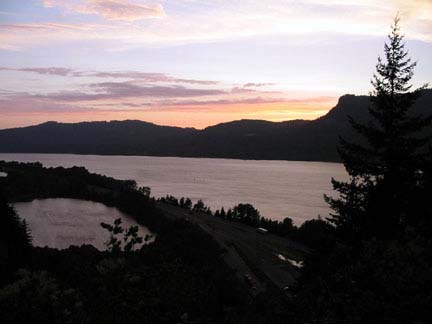 Sunset over the Columbia.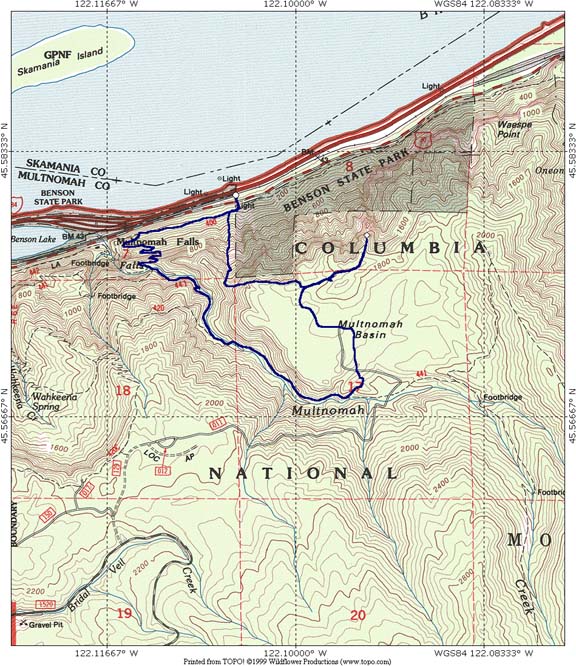 Flat map of the adventure.

Adventures Index
info@ellenvanderslice.com